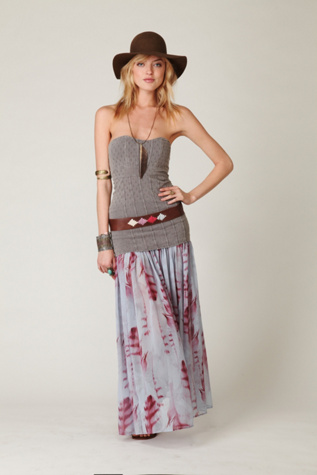 I plan on going to the thrift store to find a crocheted tablecloth to make a boho inspired skirt! I would need a slip under the crochet skirt because it has tons of holes on it and I was thinking of how I would sew one. Well obviously I'd get some material that would be neutral yet complimenting to the crochet cloth to go under it. If I sewed some undies that have an elastic band on them to the slip onto the crocheted cloth it would be secured to my body and I wouldn't need to sew a separate elastic band on that may not be measured correctly. I could also use some bicycle shorts or spandex to sew on as well.
If you are planning to make a skirt anytime soon think of this quick tip that may come in hand when sewing your final product together. It could turn out even more stylish and less complicated than you expect.
I hope this will help!