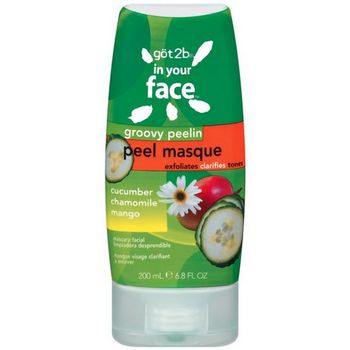 Face masks, or masques are a great and simple way to pamper yourself. A lot of masks come in little one-use bags which are perfect for a at home spa day. Peel makes are excellent as well as clay, mud, or the cloth-like ones. Some masks heat up the more you massage them on you face, some smell like chocolate, and some look like slime. Many, if not all brands will have an effect on your skin be it good or bad. The first time I used a peeling mask my skin felt smooth. They are designed to take of dead skin, unclog pores, relax skin, rejuvenate skin, exfoliate, clarify, de-oil, tone, treat acne, relive stress, etc. You'll just have to search for the one with the right qualities for you.
Some Recommended Brands (affordable)
Skin Treats
got2b: in your face
Montagne Jeunesse "Who also make foot and hair treatments"
P.S. Check TJMaxx in their beauty section for trusted brands and great facial care supplies.